Open the door to Home Ownership with one of FRFCU's mortgage solutions or simply lock in a great rate on a refinance!
Whether you are buying a first home, dream home or refinancing your current home, we offer exceptional service, a wide range of flexible options and great rates. If you are thinking about financing a home, talk to us. We will take the time to understand your situation and help you make the best choices.
What makes Financial Resources different?
We offer all the products and services that you'd expect from a Mortgage Lender…but we're your Credit Union. We work with you from start to finish to find the best mortgage FOR YOU. Whether you want to be guided through the entire process or you just want get through quickly and easily, our seasoned Mortgage Professionals have done it before and can do it for you. And, we've been around for over 100 years, so we're not going anywhere.
Conventional Fixed-Rate and Jumbo Mortgages
Finance your home with your financial partner, Financial Resources. Select from 10, 15, 20 and 30-year terms with a fixed rate for the length of the loan.
Adjustable-Rate Mortgage
Secure your home loan at a lower rate for the first 3 to 10 years. Adjustable-Rate Mortgages are perfect for short-term homeownership, large payments towards the loan in the first few years, or for members simply looking to save money with a lower fixed rate. Select from 3/6 (Fixed rate for the first 3 years, then variable adjustment annually thereafter), 5/6, 7/6, or 10/6 ARMs for 15, 20, or 30-year terms.
| Program | Rate | APR | Points | Price per Thousand |
| --- | --- | --- | --- | --- |
| 30 Year Fixed Rate and SC | 4.625% | 4.873% | 2 | $5.22 |
| 30 Year Fixed Rate (up to 100% Financing Purchase) | 4.875% | 5.041% | 1 | $5.35 |
| 30 Year Fixed Rate (up to 100% Financing Purchase) | 5.125% | 5.206% | 0 | $5.47 |
| 5/6 ARM | 3.875% | 3.950% | 0 | $4.73 |
FHA & VA Loans
Federal Housing Administration (FHA) loans and Veterans Affairs (VA) loans provide new opportunities to potential home-owners with greater flexibility than ever before. Financial Resources can now assist members seeking the affordable terms of these government-insured mortgages. These loans can be used for the purchase or refinance of an existing loan on a member's primary residence. They offer many benefits including low down payments, low closing costs and flexible credit requirements.
FHA Loans
FHA loans are available to all members who meet the program qualifications. A variety of loan options are available and an FHA loan can help make buying your own home possible with:
A manageable 3% down payment for some programs
The use of gifts toward 100% of closing costs and down payment
Flexible income limits
No prepayment penalties
VA Loans
Flexible, government backed VA loans are offered to military personnel or veterans to help with the purchase of a home at a competitive interest rate often without requiring a down payment or private mortgage insurance.
Funding for active duty service members, veterans, and National Guard and Reserve members
The ability to consolidate more debt at a low rate
NO monthly mortgage insurance requirement
The option to borrow 100% of your home's purchase price OR 100% of its value when you refinance
The option for the seller to pay 4% of loan amount towards prepaid interest/escrow and funding fee
Financing options for those with low credit scores
TRICK toggle
Your content goes here. Edit or remove this text inline or in the module Content settings. You can also style every aspect of this content in the module Design settings and even apply custom CSS to this text in the module Advanced settings.
Bill Panayote
Bill has been a mortgage loan originator for over 12 years. He has gained a great deal of experience structuring various types of purchase and refinance loans to best suit his customers' needs.
Over the years, many of his clients have been first time home-buyers and through Bill's guidance they have a clear understanding of the mortgage process. Also, his dedication to his clients and his high level of service has earned him consistent customer service awards.
Financial Resources Federal Credit Union will lend in all United States except Hawaii, Alaska and Texas. Please contact me today to explore how we can help you finance your dream!
Licensed to work in: Nationally registered
Phone: (908) 210-6503
Email: bpanayote@finresc.org
NMLS# 413752
Joseph Buono
Joe brings with him over 25 years of experience in financial services and 18 years of experience with residential lending. He seeks to streamline the borrowing process using all the latest technology to make getting a mortgage loan easier than ever before. From the most qualified to the most challenging, Joe works hard to find a solution that meets the borrower's needs.
Financial Resources will lend in 47 of 50 states, excluding Alaska, Hawaii and Texas. Contact Joe today to make a dream home your home!
Phone: (908) 255-0381
Email: jbuono@finresc.org
NMLS# 253521
Get Pre Qualified
Marisol Torruella
Marisol is an industry professional who has been helping new and existing homeowners meet their mortgage needs. Her primary focus has always been to build lasting relationships with satisfied clients through her commitment to honesty, accountability, and exemplary service. Marisol and Financial Resources Federal Credit Union believe our mission is to become the trusted life-long partner of the families and communities we serve and she is proud to be a part of this team.
At Financial Resources Federal Credit Union, Marisol can offer you mortgage choices for your purchase or refinance, serving 47/50 states in the United States, excluding Hawaii, Texas, and Alaska.
Phone: (908) 447-2587
Email: mtorruella@finresc.org
NMLS# 25710
David Clark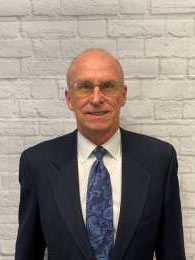 Dave has been helping home owners with their mortgage needs for 35 years. He has gained a great deal of experience structuring various types of purchase and refinance loans to best suit his customers' needs to ensure each client gets the right mortgage for their personal needs.
Dave is highly regarded for his high level of service which is why the majority of his clients are from personal and business referrals. Dave knows how to simplify what can be a complicated process and assist you from application through to your closing.
If you are thinking about purchasing a new home, refinancing your current home or just need assistance with the mortgage process, Dave is always willing to help.
Financial Resources may lend in 47 out of 50 states, excluding Alaska, Hawaii and Texas. Please contact Dave today to explore how he can help you finance your dream!
Phone: (908) 331-9573
Email: dclark@finresc.org
NMLS# 699087
Amy Sodowich, CFP®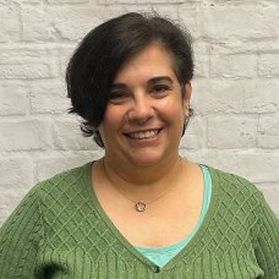 Amy has over 25 years of experience in the financial industry and has spent the last 9 years in residential lending. A licensed CFP® practitioner since 2003, Amy's financial planning background is a complement to her work as a loan officer. Her primary focus is to ensure she is doing the best job possible for her clients and putting their needs and goals first.
Buying or refinancing a home is one of the biggest financial decisions you will ever make. Amy will help you to understand the process and is there to answer questions every step of the way. Her personable approach and professional guidance are why so many clients have returned over the years, and why they have referred family and friends to her.
Financial Resources will lend in 47 out of 50 states, excluding Alaska, Hawaii and Texas. Please contact Amy today and let her help you achieve your goals!
Phone: (908) 524-6181
Fax: (908) 253-6406
Email: asodowich@finresc.org
NMLS# 1021068
A few special features of our Mortgage Program:
100% financing available – not something you'll find everywhere!
Excellent service – everyone says it, but we've spent the last year streamlining our processes,
adding professional staff and rededicating ourselves to helping our members
Nationwide lending* – if you are buying a vacation home or relocating across the country, we can help!
Pre-qualify – even if you are just thinking about your next move,
we can help you understand your buying power and what you can afford.
1-4 Family Investment Properties – if you are looking to purchase a 1-4 family non-owner
occupied investment property, talk with one of our Mortgage Loan Officers.
Our Mortgage Loan Originators (MLOs) are some of the best in the business. Don't take our word for it…read what some of our members have said (pulled from an independent website):
"The best way to describe my experience with my Mortgage Consultant can all be summed up in one word (AMAZING) She was extremely easy to work with and was on the ball with every hiccup. I would definitely recommend her to everyone i know."
"I am very pleased with Bill and the entire team at Financial Resources Federal Credit Union! They made the home buying process so easy for me and that took a lot of pressure off of me. What I really liked about the process is the fact that everyone at Financial Resources was always ready and able to answer any questions I had and walk me through the process. I would highly recommend them!"
"We had our closing today and everything went smoothly. I can't believe that Maria and I first connected just over 30 days ago and got all of our Mortgage paperwork and approvals completed by this point! It's truly extraordinary, and all of your hard work on our behalf was a big reason we were able to pull it off. Earlier on I was considering Chase to be our Mortgage Lender, but I'm so glad we decided to go with FRFCU. Among many other things, Maria answered our texts and calls after business hours, which I know wouldn't have happened with a big bank. It was a really great experience all around!
*Rates are based on evaluation of credit history, loan-to-value, and loan term, so your rate may differ. Rates subject to change at any time. For primary residences and second homes only.
Other terms and conditions may apply. Terms and conditions subject to change at any time without prior notice.
Rates quoted are for a single-family, owner-occupied residence located in New Jersey. Rates quoted assume a loan to value ratio of 80% and a credit score of 740. Your actual rate will depend upon several factors including, but not limited to, the loan type, loan size, property type, your credit score and property value. Your actual rate, payment and costs could be higher. Private mortgage insurance ("PMI") may be required depending upon FRFCU's lending policy. If PMI is required, the mortgage insurance premium may increase the APR and monthly mortgage payment. All loans are subject to approval in accordance with FRFCU's lending policies. Please contact one of our Mortgage Loan Officers for further details.
APR calculation is based upon a loan amount of $275,000, and includes fee estimates for origination, flood certification, real estate tax service, settlement / closing, lender attorney review, and points, if applicable.
The introductory APR will be determined at the time of loan approval based on your FICO score and other determining factors. The APR is subject to change after consummation and may change semi-annually after the initial fixed period. After the introductory period, the APR is determined by adding a margin of 2.75% to the Secured Overnight Financing Rate (SOFR).
*NMLS#401965. Loans are subject to credit approval.
Federally Insured by NCUA. Equal Opportunity and Equal Housing Lender.