Webinars
We're very excited to announce our free educational financial webinars! Whether you're an employee, member, client or friend, our webinars are packed with useful informations on important financial topics for everyone. Just make sure to reserve your virtual seat through the RSVP buttons below!
June 2021
Financial Planning Basics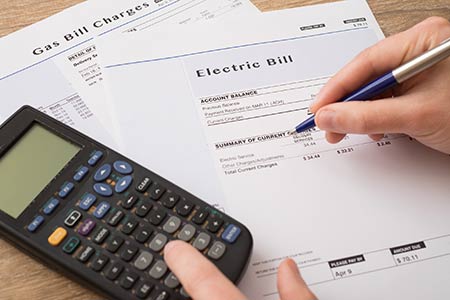 Creating a budget and establishing an emergency fund are the pillars of financial planning. Learn how to to achieve and maintain good credit, understand investment concepts and plan for your estate.
Tuesday, June 22, 2021
Time: 1:00 pm
June 2021
Credit Unions Here to Serve
How is a credit union different from a bank? Credit Unions are financial Institutions like banks.  The major difference is that credit unions are not-for-profit and exist to promote the well-being of their members. Learn more about what a Credit Union can do for you by registering for this webinar!
Thursday, June 24, 2021
Time: 1:00 pm
July 2021
Investment Basics
If you are confused by or wondering about Investment fundamentals, including the effects of inflation and compounding, this webinar is for you! Do you know how to identify your financial goals and time horizons? How to measure your risk tolerance, and the relationship between risk and return? Learn about these topics and more!
Thursday, July 15, 2021
Time: 1:00 pm
August 2021
Retirement Planning
There's much to consider when planning for retirement. Are you wondering how to plan for when your retirement will start, the impact of early retirement, delayed retirement and working in retirement? Do you need to learn about steps to estimate the amount of money you'll need in retirement to meet your goals, including factoring in health-care costs, taxes and inflation? If so, learn about these and other important retirement planning topics during this webinar.
Thursday, August 12, 2021
Time: 1:00 pm
*Non-deposit investment products and services are offered through CUSO Financial Services, L.P. ("CFS"), a registered broker-dealer (Member
FINRA/SIPC) and SEC Registered Investment Advisor. Products offered through CFS: are not NCUA/NCUSIF or otherwise federally insured, are
not guarantees or obligations of the credit union, and may involve investment risk including possible loss of principal. Investment
Representatives are registered through CFS. Financial Resources Federal Credit Union has contracted with CFS to make non-deposit investment
products and services available to credit union members.
Want the latest news about financial tips and updates delivered straight to your inbox?