The Role of the Board of Directors:
As the principal leadership body for Financial Resources the Board of Directors supports and provides mission based leadership and strategic governance. This includes guiding the organization to fulfill its purpose; setting policies which guide the affairs of the Credit Union; and ensuring the proper implementation of policies in accordance with the Credit Union's charter, bylaws, federal and state laws, sound business practices and membership interests.
The Role of the Supervisory Committee:
The primary role for the Supervisory Committee is to oversee the auditing activities of the Credit Union designed to ensure the financial condition of the Credit Union is accurately presented; to verify whether internal controls, policies and procedures are adequate and are being properly maintained and followed; and to monitor the performance of elected officials carrying out the duties for which they are responsible.
Our Board of Directors
A seven-member volunteer Board of Directors elected by the general membership governs Financial Resources. In turn, the Board gives direction to the Credit Union's executive management team, which is responsible for the institution's day-to-day operations.
In Memoriam
It is with great sadness that we share with you the news of the passing of Sam Pagano, Chairman of the Board here at Financial Resources Federal Credit Union. Sam passed away on 7/27/2022 surrounded by loved ones in the home he built for his family in Ocean City, NJ.
Sam is survived by his loving wife of 52 years Kathleen (Sadesky), his daughters Andrea Raucci (Christian), Samantha Wilson (Ryan), grandchildren Mason Raucci, Graeme & Ella Wilson, sister Angela Quigley (Frank) and sister in law Karen Vuolo (Tony). Coming from a large Italian family he had numerous nieces, nephews, and cousins with whom he was close.
Sam graduated from Temple University in 1970 with a degree in communications. He proudly served in the U.S. Army Reserves. Sam began working for Johnson & Johnson (Ethicon) in 1976, and served various roles in the company including Global Contracts Manager until he retired in 2011. Sam became a member of the Credit Union in 1976 and began volunteering with the Supervisory Committee in 2006 and was then elected as a member of the Board of Directors in 2009 where he was later chosen to serve as Chairman. Sam was an advocate of the Credit Union and most notably an ardent supporter for our members and employees.  Prior to this he was a member of the Board of Directors for 9 years of the Center for Educational Advancement, serving two years as Chairman.
Sam enjoyed skiing, golfing, fishing on his boat "My Way", and traveling (Sam filled 3 passports with his travels). Sam and Kathy toured much of Europe, South America, the Middle East, the South Pacific and the United States. Most of all he enjoyed spending time with his beloved grandchildren Mason, Graeme, and Ella. Sam was a kind and generous person who would do absolutely anything to help anyone. He will be greatly missed by his family and friends.
Robert Graczyk, Chairman
Bob has been a Credit Union member since 2009 and was appointed to the Board in 2010. Bob was employed as Vice President Human Resources for QuickChek Corporation in Whitehouse, New Jersey until his retirement in 2019. He had previously been employed as Manager Human Resources, Retail, for Amerada Hess Corporation and with The Southland Corporation, owner and operators of Seven Eleven Stores in various Human Resources and Retail Store Operations positions.
After completing four years active duty in the Navy, Bob attended George Mason University where he graduated in 1978 with a Bachelor's Degree in Business Administration. He earned his MBA from Lehigh University in 1985 and his MS in Human Resource Management from Saint Joseph's University in 2007. While employed he held the SPHR Certification from the Society of Human Resource Management.
Bob retired from the US Naval Reserves as a Commander in 2004. He lives with his wife, Terrie, in Wescosville, PA. They have two grown children and 4 grandchildren.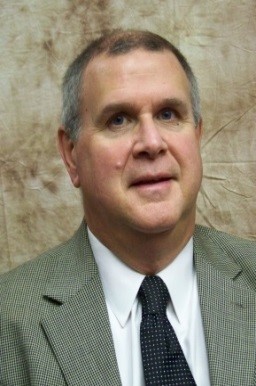 Edward Bobertz, Vice Chairman
Ed was appointed to the Board in June 2013 after serving as a Member of the Supervisory Committee for five years. Ed graduated in 1974 from Wake Forest University. In June 2012 he retired from J&J after 30 years of service, the last 12 at Ethicon, Inc. Ed lives in Clark, NJ and has two grown children, Meghan and Matthew and two grandsons, Oliver and Hudson.
Dave Hildebrand, Treasurer
David was appointed to the Board in April 2014. Prior to his appointment in March 2014 as Associate Director, He was Chairperson of the Supervisory Committee since 2010.
David is currently a Global Category Manager R&D/QA Procurement for the J&J Consumer Companies. He has been with Johnson & Johnson for 22 years spanning all 3 sectors and holds a six sigma Master Black Belt (MBB) certification, which is a mark of career excellence.
David holds a BSc in Chemistry and minor in Biology from the State University of NY. He resides with his wife Nikki, and three daughters in Doylestown.
Maria Agresta, Secretary
Maria was appointed to the Board in April 2017. Prior to that, she served as Chairperson of the Supervisory Committee from March 2014. Maria joined the Supervisory Committee in 2011.
Maria is currently retired from Johnson & Johnson (J&J).  She had been with J&J for over 30 years with experience in Research and Development, Risk Management, Quality Control, Compliance, and Auditing.
Maria holds a BSc in Chemistry and a minor in Psychology. She resides with her husband David in Medford, New Jersey.   They have two grown children, Jessica and Zachary, and two grandchildren, Alexander and Natalie.
Betsy Lane, Director
Betsy has been a credit union member since the mid-1990s. She is currently senior director and chief marketing and communications officer of ISPOR—The Professional Society for Health Economics and Outcomes Research (HEOR), a global healthcare nonprofit with the mission to improve healthcare decisions by advancing excellence in the field of HEOR.
Previously, Betsy was senior vice president of marketing and communications for Publicis Touchpoint Solutions (then a division of Publicis Healthcare). Prior to Touchpoint, Betsy worked for several medical communications agencies. She became a credit union member early in her career when working for Johnson & Johnson. Betsy is a member of the Healthcare Businesswomen's Association, the American Society of Association Executives, and the Public Relations Society of America.
Betsy also serves on the Advisory Committee and Marketing Committee for CASA of Mercer and Burlington Counties (the nonprofit Court Appointed Special Advocates for Children). She lives in Plumsted Township, New Jersey with her husband and menagerie of dogs, cats, and parrots.
James Jaakobs, Director
Jim was appointed to the board in April 2022.  Jim had been a member of the Financial Resources Federal Credit Union (FRFCU) Supervisory Committee since 2018. He became Chair of the Committee in 2020. Jim recently retired from Johnson & Johnson after 18 years of service. Jim joined Johnson & Johnson in 2001 and progressed through a variety of financial and compliance assignments including Internal Audit, Health Care Compliance & Privacy, Pharmaceutical Supply Chain Operations, and Pharmaceutical Sales and Marketing and R&D. He has extensive experience in Health Care Compliance, Government Contracting and Pricing Compliance, and third-party intermediaries, including compliance with the Foreign Corrupt Practices Act. In addition, he has developed and implemented analytical tools to enhance auditing and monitoring activities.
Prior to joining Johnson & Johnson Jim's work experience includes a variety of financial roles at Avaya/Lucent Technologies, Coach, Enzon, Honeywell and Deloitte. Jim received his Bachelor of Science in Accounting from Seton Hall University and MBA in Finance from Rutgers University. He is a Certified Public Accountant in New York and New Jersey and a Certified Internal Auditor. He is also a Certified Compliance and Ethics Professional. Jim is a long-time resident of Hillsborough, New Jersey. He resides there with his wife, Sandy, who is also retired. They have two adult children and a young son and grandson. Jim is active in his church community, serving as an Elder on the Consistory of Neshanic Reformed Church.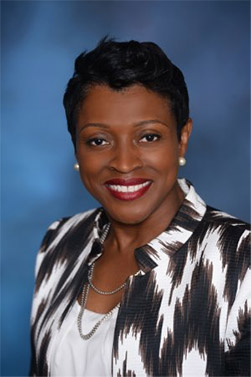 Karen Eastmond, Director
Karen has more than 20 years' experience in the healthcare sector with a focus on ethics, compliance, privacy and regulatory affairs. She has created and led the development of compliance programs at leading healthcare organizations both locally and nationally. She holds an MBA in healthcare Administration from the Zicklin School of Business, Baruch College and a B.Sc. in Business Management and Finance from Brooklyn College. A resident of Jersey City NJ, Karen enjoys hiking, biking, cooking and traveling.
Devang Borad, Associate Director
Devang has around 20 years of technology experience in the financial industry. He worked as Director, IT Architecture at Prudential Financial, NJ. During his tenure, he has had very good experience with various technology and financial products. He currently owns and runs Industrial Automation Product Company in NJ. Devang hold an engineering degree and lives with his wife and two children in South Brunswick, NJ.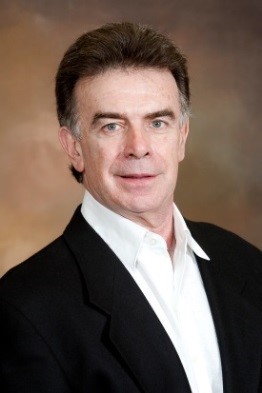 Robert J. VanCaneghan, Director Emeritus
Since 2000, Bob has served as Board member of Financial Resources CUSO, LLC, the wholly-owned subsidiary of the Credit Union offering insurance services, and has been a Credit Union member since 2000.
Bob retired after 25 years of service as an Equity and Options Trader for A.G. Becker and Co. and Miceli-VanCaneghan and Co. as partner in one of the largest specialist market makers on the floor of the American Stock Exchange, during which time he served as Member of the stock exchange's Board of Governors.
Bob received a Bachelor of Science degree in Economics from Wagner College, an MBA degree in Finance from New York University, and a Juris Doctor Degree from Brooklyn Law School. He was admitted to the New York State Bar in 1979.
Bob serves as a Board Member of the Staten Island March of Dimes and Energy Exploration Technologies in Calgary, Canada, and is a former member of the Cardinal's Committee of the Diocese of New York. He resides in Staten Island, NY with his wife.
Sandra L. Harris, Director Emeritus
Sandra was appointed to the Board in May 2013 after serving as an Associate Director since January 2013. She owns an art consultancy firm, Creekside Art Services, which provides appraisal services to art collectors.
Sandra most recently was the Senior Vice President of Business Development and Organizational Effectiveness at Independent Sector, a nonprofit membership and advocacy organization. During her tenure she was responsible for revenue generating operations including building leasing, membership retention and acquisition, and conference management. Previously she was Director of Administrative Services at the Ford Foundation in Manhattan. Sandra earned her BA at Brown University and her MBA at Rutgers University.
The Supervisory Committee is responsible for ensuring that the Board of Directors and the management of the credit union meet required financial reporting objectives and establish practices and procedures sufficient to safeguard members' assets. The Committee consists of all volunteers. Meet our Supervisory Committee…
Sudha A. Mani, Chairperson
Craig Helmstetter
Oluyemi Oyeniran
John Rooney
Saif Kawash