Our Purpose: What Drives Us is
In People's Lives; one conversation, one interaction, one relationship at a time.
We genuinely care about our fellow employees, our members, and our communities.
ACT WITH INTEGRITY
We will conduct ourselves in an honest, ethical, and principled manner. We adhere to high moral standards, maintain trust and transparency, and take responsibility for our actions. Integrity forms the foundation of our organization's reputation.
CHAMPION TEAMWORK
We believe in the power of teamwork and collaboration. We foster open communication, trust, and mutual support to achieve collective success. We choose to harness the power of the collective to drive innovation, solve complex problems, and deliver exceptional results for our organization, members, and colleagues.
WOW WITH A "CAN DO" ATTITUDE
We will employ a "can do" attitude and approach challenges and opportunities with enthusiasm, positivity, and a solution-oriented mindset. We strive to exceed expectations and consistently deliver exceptional results that impress and inspire others, making every interaction and conversation memorable and impactful.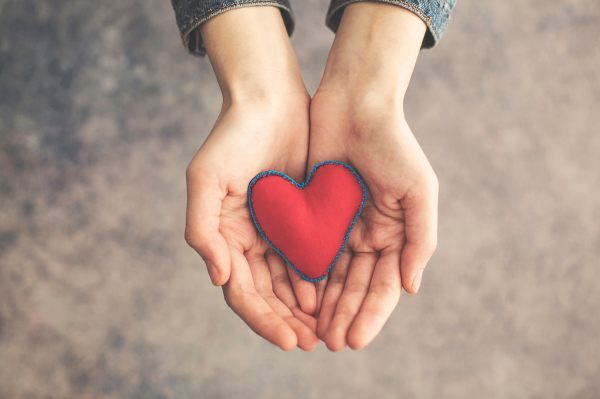 SHOW RESPECT AND APPRECIATION
We believe in treating everyone with respect, dignity, and fairness. We value and actively listen to other's viewpoints and show appreciation for the contributions and efforts of individuals; we foster a supportive, empathetic, and inclusive environment where everyone feels valued.
MAKE IT EASY FOR MEMBERS TO DO BUSINESS WITH US
We aim to provide a seamless and hassle-free experience for our members and colleagues. We proactively identify and remove barriers, streamline processes, and leverage technology to ensure convenience and efficiency. We will provide the products and services members need with the knowledgeable advice and counsel members seek.
BE THOUGHTFUL, THINK AHEAD, AND FOLLOW THROUGH
We understand and recognize the importance of thoroughness, foresight, and accountability. We take a thoughtful approach to our work, considering the implications and potential outcomes. We anticipate future needs and challenges, proactively plan, take action and use all of the resources available to us. Most importantly, we follow through on our commitments and deliver on our promises.
CONTINUOUSLY LEARN, DEVELOP, AND SHARE NEW SKILLS
We believe in the power of continuous learning and professional growth. We actively seek opportunities to expand our knowledge, acquire new skills, and stay updated with industry and business trends. We encourage collaboration and knowledge sharing, fostering a culture of development and empowering individuals to reach their full potential.
CELEBRATE DIVERSITY
We embrace and celebrate diversity in all its forms recognizing our cultures, backgrounds and experiences shape us to be a more purposeful organization. We recognize that diverse perspectives drive innovation, creativity, and better decision-making. We foster an inclusive environment that respects and values individual differences and points of view, enabling everyone to thrive.