Financial Resources FCU Foundation
Financial Resources FCU Foundation organizes charitable events in support of various charities and organizations primarily focused on providing services to women and children. Since inception the Credit Union and Foundation have raised over $500,000. The Financial Resources FCU Foundation, Inc., is a tax-exempt charitable organization under section 501(c)(3) of the Internal Revenue Code.
Our 2022 FRFCU Foundation Charity recipient was the New Jersey Center for Tourette Syndrome (NJCTS).
As many as 1 in 100 individuals show signs of Tourette Syndrome – and most of them are undiagnosed, misdiagnosed and/or misunderstood.  Tics usually begin when a child is between 5-10 years old. Tics often start in the head or neck area and motor tics are usually present before vocal tics. Diagnosis is made after an individual has exhibited at least two motor and one vocal tic for a period of at least one year. Children are sometimes misdiagnosed, in part because depending on the type of tic, it may be seen as part of another condition such as allergies or vision problems. Tics also may not be seen as a problem unless they become more severe and impairing
NJCTS provides answers for these individuals and their families through referrals to programs and services, education and training so that families, peers and professionals will be better qualified to help those with TS.  They also work to support research programs to find better treatments and a cure.
Thank you to all who joined us to help raise funds to support NJCTS.
Please consider making a donation to the Financial Resources FCU Foundation and help support NJCTS:
2022 Financial Resources FCU Foundation
Charity Casino Night to Support NJCTS
A Special Thank You to Our Generous Sponsors:
Platinum Sponsors
IT Corpz Inc.
Jane Paftinos Law Offices
Metro Business Solutions & Finance Corp
Gold Sponsors
Badran Tax and Accounting LLC
The Jordan Real Estate Group / Quality Title & Abstract Agency
K9 Resorts
Stevensons LLC

Silver Sponsors
Broadway Meat & Fish LLC
DDM Steel Construction LLC
First Brunswick Properties Group LLC
RBS Management Partners, Inc.
WM Capital Group

Bronze Sponsors
Allied Solutions
ALM First
Alpha Capital
Cahill Willinski Rhodes and Joyce
EBC Music Inc.
Garden Savings Federal Credit Union
Gateway Services Group
Hill Wallack LLP
Khalsa Enterprise LLC
Mario's Heavy Equipment
Merck Employees FCU
Noble Title Agency Inc.
Norwest LLC
Peter Liska LLC
Providence Abstract LLC
Sankav Pharmaceuticals
Sherman, Atlas, Sylvester and Stamelman
The Frantz Pendell Family
ValentinePerfume.com LLC
Vibhu Labs Inc.

 For more information please contact Susan at sdvorin@finresc.org
For more information about the New Jersey Center for Tourette Syndrome please visit their website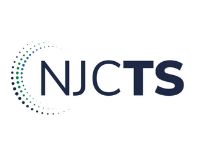 Shop on AmazonSmile to Benefit the Financial Resources FCU Foundation
Did you know that the Financial Resources FCU Foundation now has an AmazonSmile account to help support our communities in need?  It's easy, with no additional cost to you, to shop on Amazon via our unique link and donate to our Foundation at the same time!
Please consider joining AmazonSmile and choosing the Financial Resources FCU Foundation as your charity of choice to donate at no additional cost to you!  We encourage you to share this opportunity with your friends and family.
Go to https://smile.amazon.com/ch/20-8216512 and click Start Shopping.
Please note that joining AmazonSmile to donate to the FRFCU Foundation will not change or affect your Amazon Prime account in any way; you'll still have all of your Prime Benefits and it will not cost any extra.
Thank you for your support!